DURING THIS GREAT 8/28 CELEBRATION, PLEASE CONSIDER US!
1. WHO ARE WE?
Learn My History Foundation (LMH), is a 501 (c) (3) Youth Empowerment Mentoring Non-Profit - Please see our Youtube Promo!
CLICK to see our LMH Fun Short Promo AND Learn My History Website!
Our organization uniquely 'Encourages youth to become leaders and not statistics!' Our Mission Statement is: "We are Dedicated to Youth Empowerment, Education and Change" and our targeted age-range is 10-20 years of age.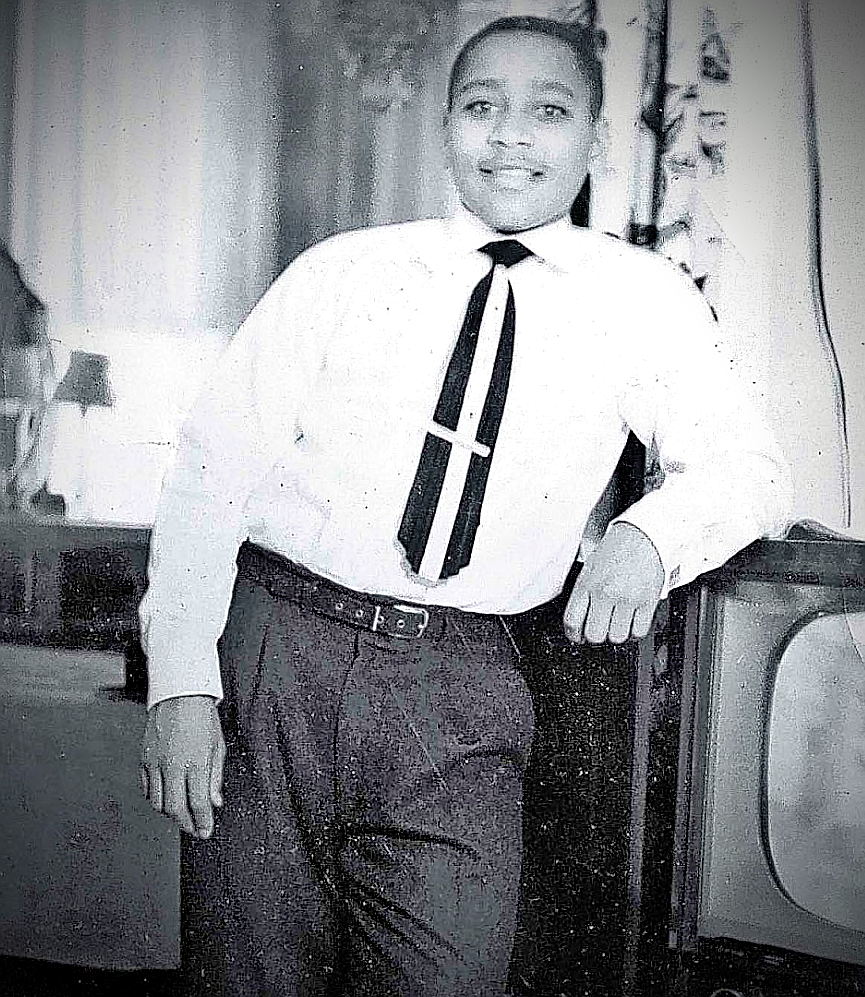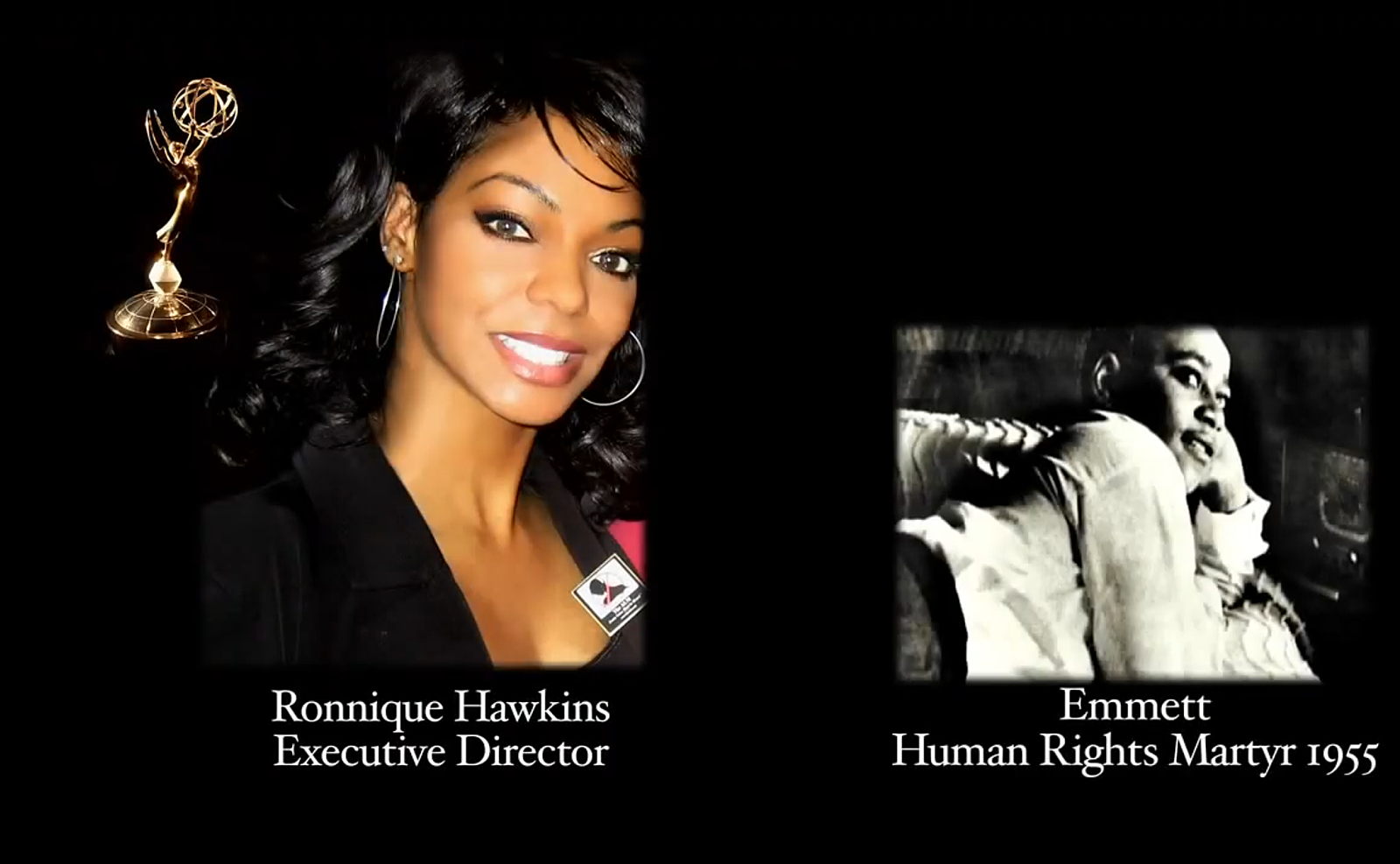 Ronnique Hawkins a woman of color and a Producer of the Emmy nominated film: "The Untold Story of Emmett Louis Till", founded LMH, with the encouragement of Till's, 3 Civil Right's Workers (see pic) and other historical families.
Ronnique's motives are simple - if she, her Mother and others she knows had any of the opportunities envisioned in our upcoming programs, then their lives would've been more successful. Sadly, she knows that LMH must transcend all color barriers, so that our mission gains the support and attention it deserves. We will uniquely inspire ALL youth, especially forgotten minority girls, with more self-esteem to achieve their goals and provide positive influences to enhance their lives. LMH is honored to have received several personal endorsements, especially from Cliff Frazier the Emmy winning Exec. Director of the NY Metropolitan Martin Luther King Jr. Center for Non-Violence, (an NGO of the United Nations.)
2. WHAT DO WE DO? - LMH's mentoring fusions facilitate programs that help bridge the gap from younger generations through successful educators, entertainers and professionals. Initially our mass-mentoring will evolve into one-on one mentoring. Our supporters continue to creatively inspire and uplift our mission of empowerment, especially during the current pandemic. LMH will address solutions for many vital issues brought on by 2020's Coronavirus, particularly the many youth unable to stay on track academically. With your support, we can help change that!
LMH's virtual programs are safe and centered on 'Better Guidance, Education and an Improved Relationship with Law Enforcement.' The latter seems needed now more than ever. With the street renaming honoring the founder's late mother Veronica Hawkins Allen a Sarasota Police Volunteer, the new street signs symbolize solidarity between all cultures. LMH's programs reflect the powerful collaborative efforts of Veronica and Ronnique and our formula provides opportunities, betterment and hope for future generations. Reading, Arts, Culture and Film Production initiatives are included by our professional mentors, and have already garnered the interest of 2 nationally-known companies. LMH is planning online interactions and annual events, which will awaken and celebrate the hidden potential inside of everyone, particularly at-risk youth. LMH also brings positive attention to inspirational individuals!
3. WHERE ARE WE? Originally founded in New York, our new Florida chapter is looking to flourish online by inspiring youth like never before, especially during COVID-19. LMH wants youth to consider this THEIR platform to interact and grow with us. We did NOT dissolve our NY Chapter and will revisit those efforts, supporters and youth again.
4. WHEN WILL WE BEGIN? LMH wants to initiate our first Sarasota ARTS & CULTURE Zoom Pilot youth program called 'Create with Ro Day' in September 2020. Youth will create a piece of art with Ro, yet safely from their homes online. Each student's creation will be personally historical, and include live simultaneous encouragement from LMH. More funding will help improve operations and future youth programs.
5. WHY LMH? LMH is a one-of-a-kind Fusion between Mentors and Youth and this campaign is necessary to achieve our goals. We seek the continued and future support of caring youth, parents and adults. Our celebrity mentors have included Rock and Roll Hall of Fame inductees, Emmy and Grammy winners, great authors, educators and more.
We can't wait to honor the accomplishments of great people, so please help us overcome the fiscal challenges which obstruct our efforts to reach our goal. More equipment (Podcaster bundle, laptop, desktop etc) will support our Zoom programs with YOUR generosity! Inquisitive after enjoying our promo and website? Contact us! We hope to hear from you and that your family stays safe!
Sincerely,
Ronnique Hawkins, Executive Director of Learn My History Foundation